Andreas Brockman, Head of Technical Training, of the Festo Group joined us to tell us about the happenings at that huge building, soon to triple in size, that we see from I-71.
Mason was recognized as a great location for a hub in 2016 and family owned Festo made the move setting up to supply automation parts to many types of industries world wide with around 100 new products developed every year. The headquarters are in Stuttgart, Germany.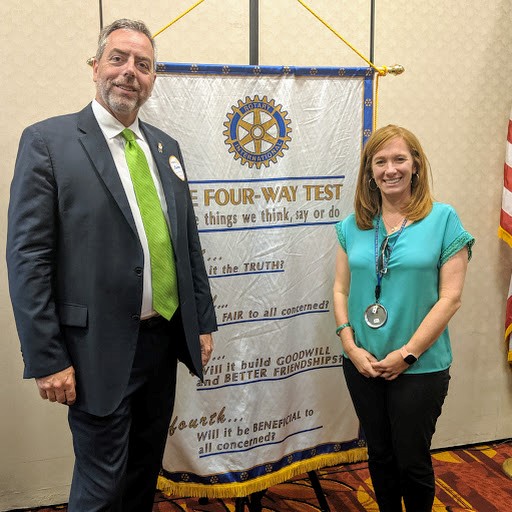 Andreas oversees the learning center and an apprenticeship program called Map2 that is in many educational facilities including high schools and our local Sinclair College. This program is also being pushed out worldwide.
Students have access to new and exciting technologies. The emphasis is always on preparing for what is next, to improve on what we already have. A significant part of this progress is built by studying nature. For instance, we can have a robotic arm that imitates our human arms but perhaps one like an elephants trunk with a wider range of motion is a better idea to base a machine on. There are many example of Festo robots that can be found on Youtube at the Festo Bionic network.
As machines become more and more advanced we will need the human workforce that is able to operate them and the program helps to develop these abilities. Learning equipment is being introduced in schools with kits that build an animal robot.